12+ Photoshop Tutorials – How to Design a Website Template

1.Design The Brilliante Website Layout in Photoshop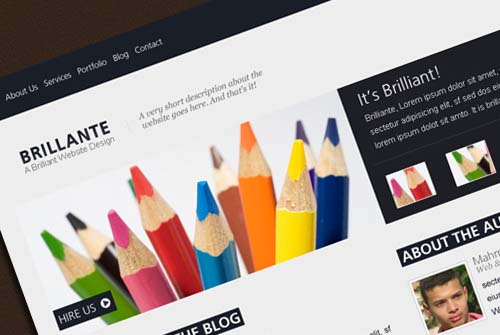 In today's Photoshop tutorial, we're going to learn how to create a clean WordPress-styled website/blog design. We'll be mainly dealing with; Basic shapes (lines, rectangles, arrows), Layer Styles, and a bit of basic type. Besides some Photoshop tricks. We'll also be focusing on keeping our layout very well-aligned. So, let's get started!
Continue:… spyrestudios.com
2.How To Build Your Own Single Page Portfolio Website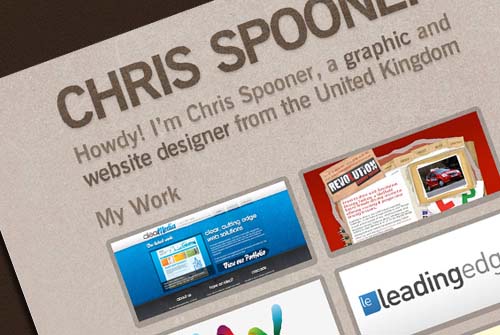 A great looking portfolio site is crucial for any designer to instantly present their work to potential clients or employers. A simple, single page site can do this effectively by displaying three key features of large header with short introduction, examples of your work and methods of contact all in one, extremely browsable page.
Continue:… blog.spoongraphics.co.uk
3.Snickles: Create A Modern Business Template In Adobe Photoshop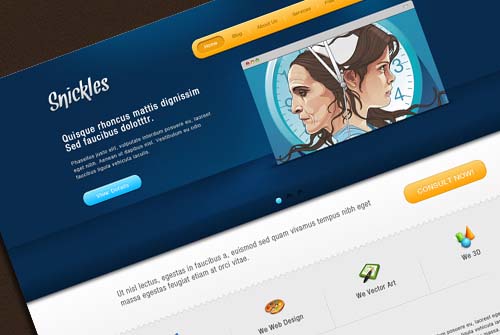 Good day! Today we will be designing a modern business template in Adobe Photoshop.. This template will contain a header, slide show, service area, video, about us, testimonials, and footer. What you will be learning from this tutorial are how to achieve that 3D looking interface in just a few simple steps, creating patterns, combining textures, colors, alignments and many more. So get ready and let's get started!
Continue:… www.1stwebdesigner.com
4.How to create a vintage website layout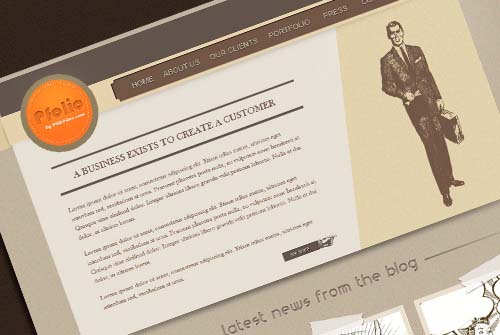 Hello, my name is Anca and this is the first tutorial here on PSD-Files.com. In this tutorial I will show you how to create a vintage website layout. The tutorial is quite simple and can be followed by anyone who have Photoshop installed on their machine.
Continue:… psd-files.com

5.Design Simple and Elegant Business Web Template in Photoshop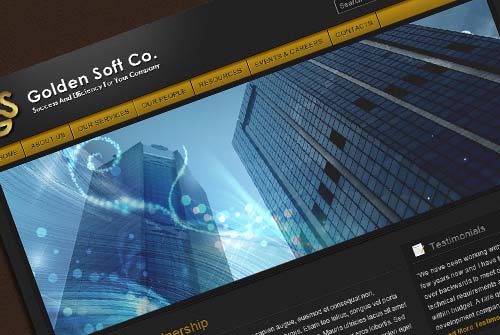 This is the first tutorial that I made, and it was not as easy as I imagined. It is easier to design the template itself rather than explains the process steps. But I want to share, share my knowledge while learning to be better.
Perhaps the explanation of this tutorial will you get a lot of shortcomings, please tell me for a better in future.
Continue:… www.artfans.info
6.Design a Clean and Professional Business Layout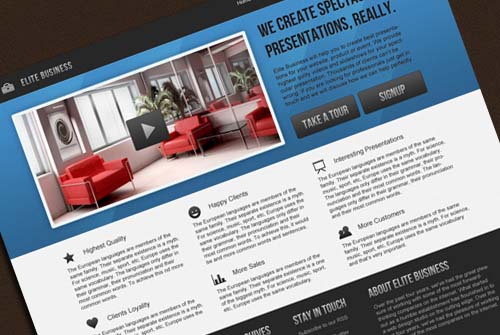 Today I would like to show you how to design a clean and solid fictional business layout. Following the steps in this tutorial you will be able to learn how to use guides, how to create a detailed background, how to create professional buttons and also some typography techniques.
Continue:… www.journeydigitalmedia.com
7.Design a Professional Blog Layout in Photoshop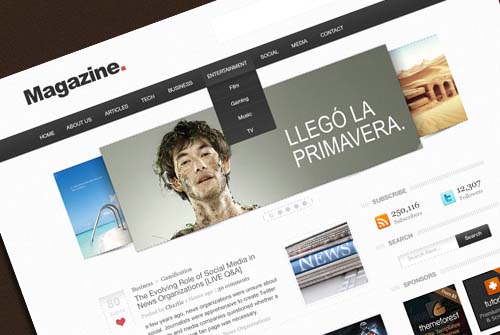 Today we're going to walk through designing a professional blog magazine theme in Photoshop. This is an exercise in aesthetics and you'll learn a bunch of techniques which will improve your skills in Photoshop. Grab a coffee, sit tight and let's get started!
Continue:… webdesign.tutsplus.com
8.Myriad Pro: Create a Minimal WordPress Theme in Photoshop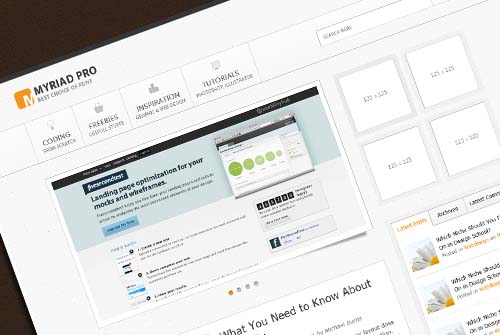 In this tutorial we are going to create a minimal WordPress theme in Photoshop. Don't worry if you are new with using Photoshop, any skill level will do. I'll try my best for you to follow this tutorial from start to finish. Also, you will learn how to create simple patterns to add more texture to our WordPress theme.
This is a simple design created in Photoshop. The working demo will soon follow, which will involve converting the PSD file to a working HTML/CSS. So, are you excited? Open your Photoshop now and let's get started!
Continue:… www.1stwebdesigner.com
9.Learn To Create A Clean Style Portfolio Layout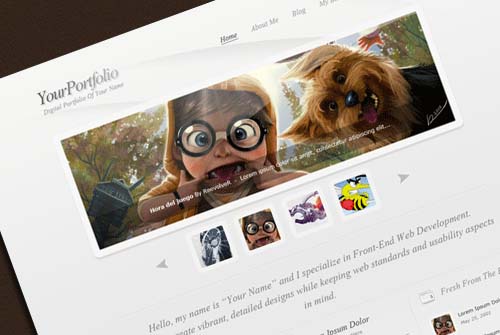 In this detailed tutorial I'll be walking you through the process of create a clean style portfolio layout. Don't forget the FREE PSD file is available to download at the bottom of the page. Lets get started…
Continue:… www.photoshop-plus.co.uk
10.Create a Light Textured Web Design in Photoshop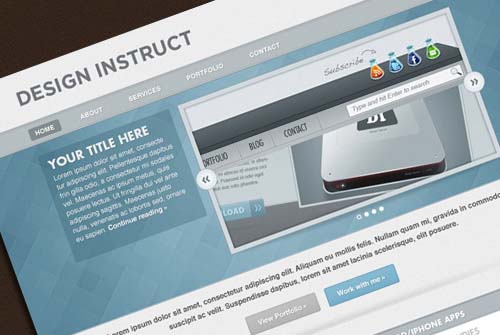 In this web design tutorial, we'll be creating a light textured web page layout. I will show you how apply subtle textures in web layouts, how to create a seamless diagonal mosaic pattern and how to create a tabbed content area design for the "Services" section.
Continue:… designinstruct.com
11.How To Design A Video Game Web Layout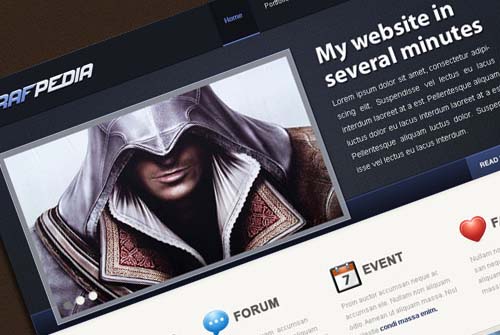 This tutorial teaches you to create a web site layout, from A to Z. The subject is regarding the Video play games, in this way, you will first start to create a header including a logo, a menu and an article.
Continue:… www.grafpedia.com
12.Create a Minimalist Blog Layout in Photoshop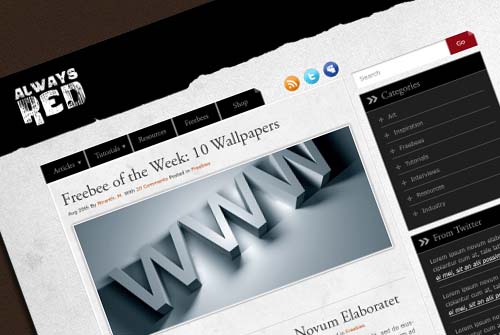 In this tutorial you will see how to create a minimal and clean blog layout using Photoshop. You will also learn some useful methods and practices for creating web layouts in Photoshop.
Continue:… photoshoptutorials.ws
13.Create a movie video streaming website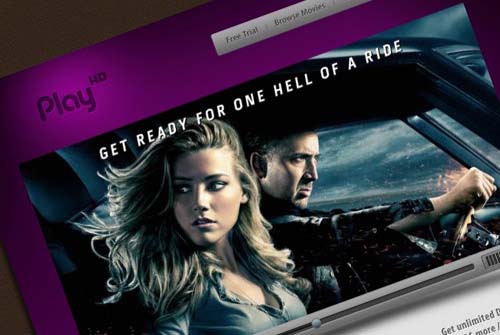 In this tutorial i will show you how to create a nice video related website. You can create this website like a membership, and you can charge people for watching the newest movies online. It is something like Netflix. Please note that you will learn only the designing part.
Continue:… www.ultimatedesignertoolkit.com